#manazashi『After the Rain, Horizontally, On the Street』10分
*A video work in which some of the images from "#manazashi" are re-edited into a different version.
About the video work #manazashi ※1
※1#manazashi ≒ The eyes in the clearing
This visual art is an experimental film composed of clips from video recordings of the various activities conducted by the agronomist Ueru Tanaka and the cultural anthropologist Takao Shimizu in Africa and South East Asia where they conducted their studies, mixed with some fiction. In addition to the raw footage recorded of the researchers in the field as well as their own vlogs of their experiences in the field, the voice-over of their thoughts and reflection as they watched their own footage is added. Some parts also feature videos shot by the researchers themselves and the locals.

This film has two narrators: the cameraman who speaks of his own experience as he follows and records the researchers conducting fieldwork in Africa and South East Asia and the viewers contemplating as they watch the footage recorded by the cameraman. The attempts of both parties to creatively unravel their own visual experiences sometimes crisscross and add a layer of fictional transformation similar to a novel.
The aim of this film is to return the "margins" in research to the context of art through video production in the field, and in doing so, present a novel way of using visual recordings to portray them as the "centerpiece" instead of just "margins". While the film chases the two researchers in the field, the overall experience is converted using unconventional editing and post-production into fragments that are intentionally put together in such a way so as to not be affixed to a single story or theme.

At the heart of today's visual experiences are video recordings of our daily lives recorded and edited by ourselves and we watch fragments of the footage we record of our daily lives. Thus, I believe that #manazashi which is produced using the same approach will get viewers to explore the question of how the habit of "recording, editing, and watching videos" relate to creativity and what such visual experiences mean for human society as a whole, which is an important question to ask ourselves. #manazashi is a collection of visual fragments that record the never-ending trial and error process as well as a <site> of expression that treats the process of figuring out the significance of watching such visual fragments as a part of the visual art itself.
Kenichi Sawazaki
February 16, 2021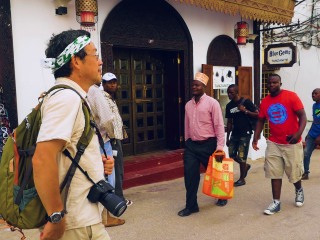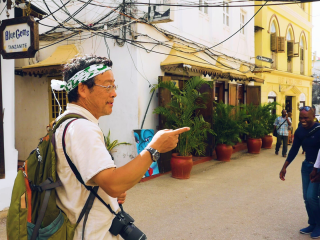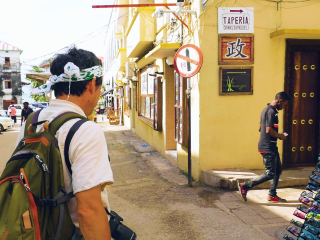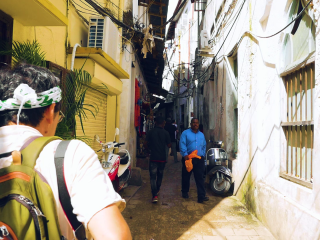 Credit
Title

#manazashi ≒ The eyes in the clearing

Duration / Release Year

124min / 2021

Location

Burkina Faso, Tanzania, Kenya, Vietnam, Senegal, Japan

Directed, photographed, recorded,




edited and produced by

Kenichi Sawazaki

Production

Living Montage

Cast

Ueru Tanaka, Takao Shimizu, Masashi Suda, Hidetoshi Miyazaki, Julien Sawadogo(Tilmnenga)
Aboudulaye Ouedraogo, Lamin, Zakaria, Hamidou Sawadogo(Imam), Ahamed(Rastafarian), Baay Fall Ndem
Jeremiah Saitabau Tanin, Benedict P. Mapunda, Jacob B. Chadibwa, Oumarou Ouedraogo

Commentary

Habaco, mon

Photographed by

Ueru Tanaka, Takao Shimizu, Masashi Suda, Lamin, Zakaria

Colour Grading

Masae Kariya

Acoustic Control

Ryo Okamoto

Special Thanks

Satoru Takahashi, Yoshimasa Ishibashi, Tomohisa Sato, Akihiko Inoue, Masato Hase, Melanie Jackson, Johnny Golding
Daisuke Mizoguchi, Koki Teshirogi, Benoit Hazard, Christin Adongo, Yoshiko Takagi, Huynh Thi Thuy Tien
Kyoto City University of Arts, Research Institute for Humanity and Nature, Global Environmental Forum,


Kazehitotsuchi Gakusha, Centre for Africa-Asia contemporary Culture Center,




Setsunan University, Royal College of Art

Grants

The Toyota Foundation, Japan Arts Foundation, Nomura Foundation